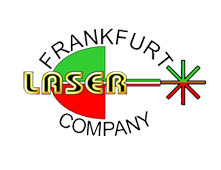 Vortran
Stradus Laser Modules
Whatever your need is for laser light in UV through the visible to the near IR you will find a solution in the Vortran Laser Technology, Inc. family of lasers.
The Stradus® line of lasers is a fully CDRH-compliant series of high-performance, circularized laser diode modules. The highly integrated Stradus® modules contain all the necessary optical power regulation, temperature regulation, communication interface, and protection circuitry. All Stradus® lasers are single mode TEM00 lasers. The Stradus® lasers feature both USB and RS-232 connectivity for easy to use control and monitoring of the system. A PC user interface software is provided to allow for easy setup of the system.
The Sales personnel and Engineering staff from Frankfurt Laser Company can assist you in selecting the proper laser for your application. OEM specials that are not currently listed can be obtained through joint efforts between your engineering needs and FLC personnel.
Key Stradus® Features:
CDRH Compliant
Compact and Self-Contained Design
Low Noise
Excellent Beam Quality
Patented Sealed Optical Cavity
Single Mode TEM00
Analog Modulation
Digital Modulation
USB and RS-232 Interfaces
PC Interface Software
Electro-Static Discharge (ESD) Protection
OEM and End-User Systems Available

Specifications for each Stradus® model will vary and are available in the specific model datasheet.
Model
Wavelength
Power
Operating Temp.