ML-ARX-YYY-ZZ
Laser Diode Modules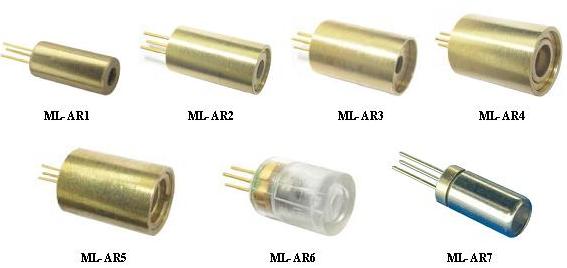 The ML-ARX-YYY-ZZ Series are the smallest laser diode modules we offer. They are designed for low cost and volume applications. Available wavelengths are 635nm, 650nm, 780nm and 850nm with output powers from 1mW to 5mW.
Applications:

General Features:

Pointing
Alignment
Positioning

Plug and Play system
Available with red and infrared output
Fixed focus
No technical laser experience is required
Search by Tags
LD Collimators & Diffractive Optics
Add
Model
Wavelength
Power
Power Range
Operating Temp.
Package